Arbor Day Celebrations
Arbor Day 2018 Celebrated with Twenty New Trees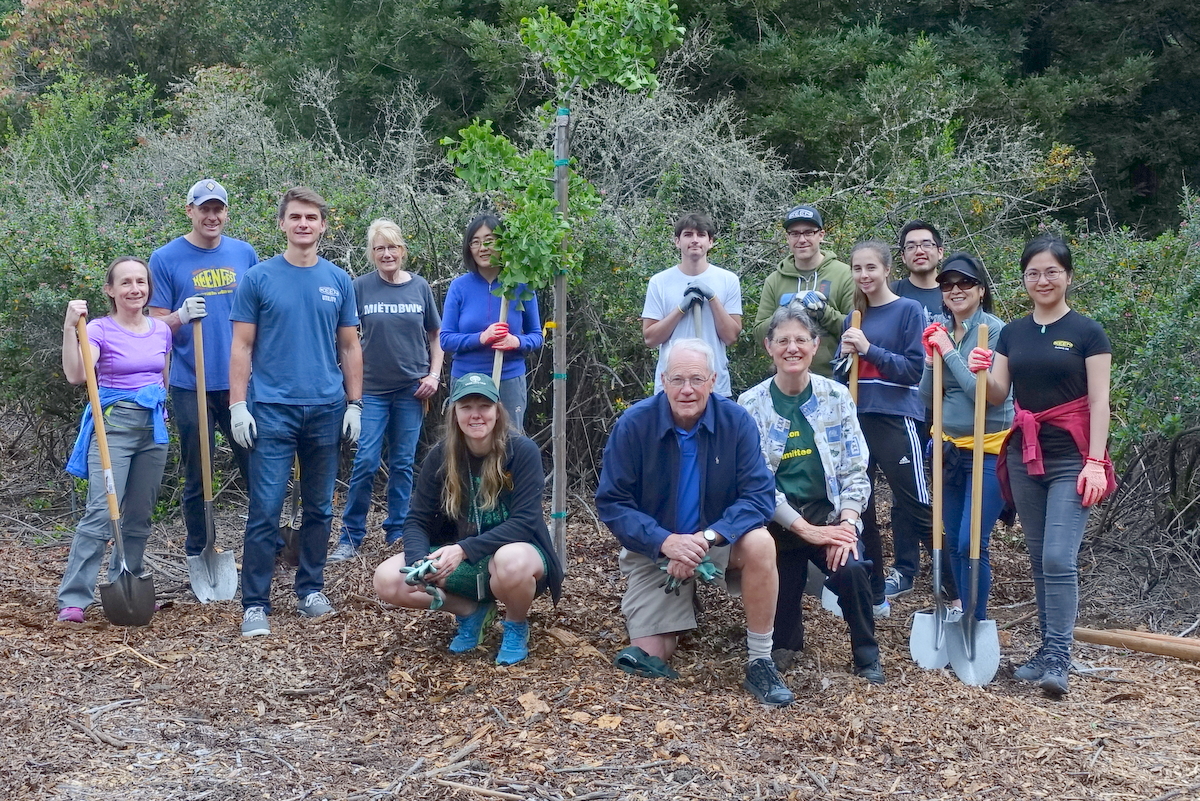 On Arbor Day, April 27, 2018, the Tree Committee celebrated the day by planting twenty new trees in Holbrook Palmer Park, probably more trees than on any previous Arbor Day. At right, Sally Bentz-Dalton, Town Arborist and Park Manager, with members of the Tree Committee and volunteer tree planters. For more photos and details click here.
Arbor Day 2016 Celebrated in Welcome Rain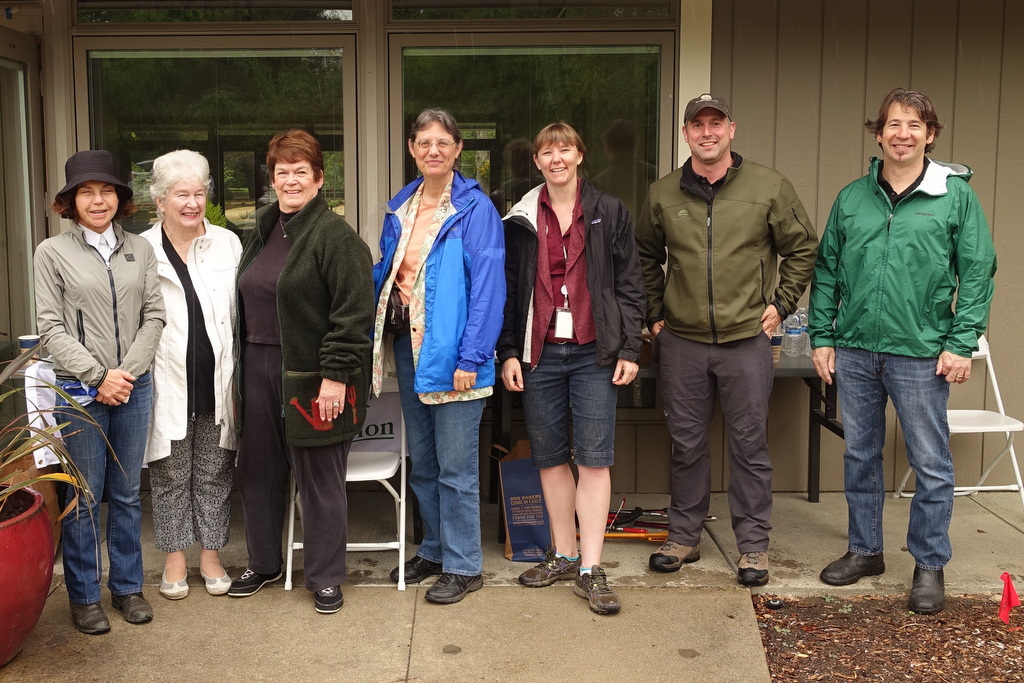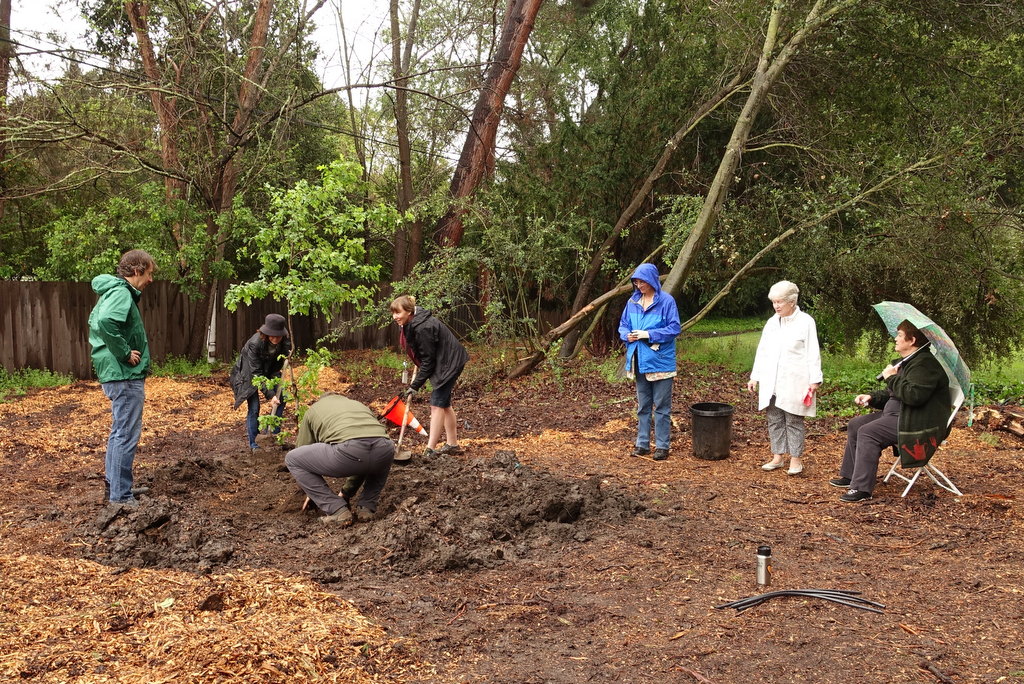 The Tree Committee celebrated Arbor Day 2016 in Holbrook-Palmer Park on Saturday, April 9, led by town arborist, Sally Bentz. With the help of John McClenehan and Chris Regan of McClenehan Tree Service the committee planted a valley oak and three deodora cedars and an elm. (Arbor Day 2015 was also a happy celebration, but without the committee photographer and webmaster.)
Arbor Day 2014 Planting in Holbrook Palmer Park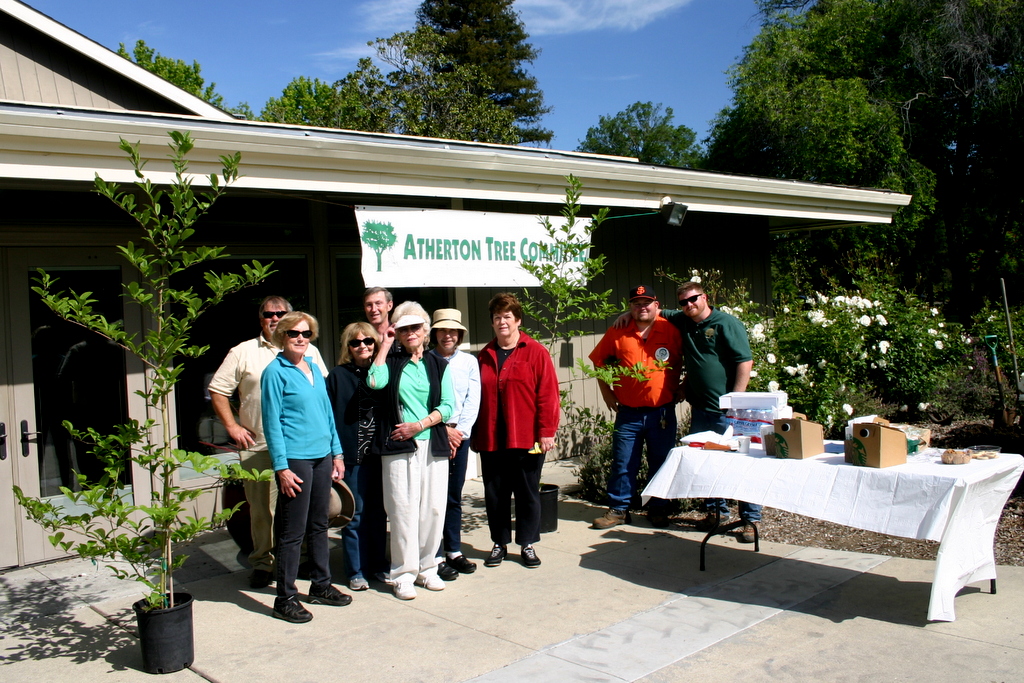 This year the committee, led bytown arborist, Kevin Kielty, along with town's Public Works Department, observed Arbor Day in Holbrook Park on Wednesday, April 23. The group planted two Magnolia lobeneri (Leonard Messel) at the front of the Pavilion. They also planted five new Frontier elms in the park's elm grove and new live and valley oaks at Middlefield and Ravenswood in front of Menlo Atherton High School. A total of fourteen new trees. For more photos see Arbor Day 2014.
Arbor Day 2013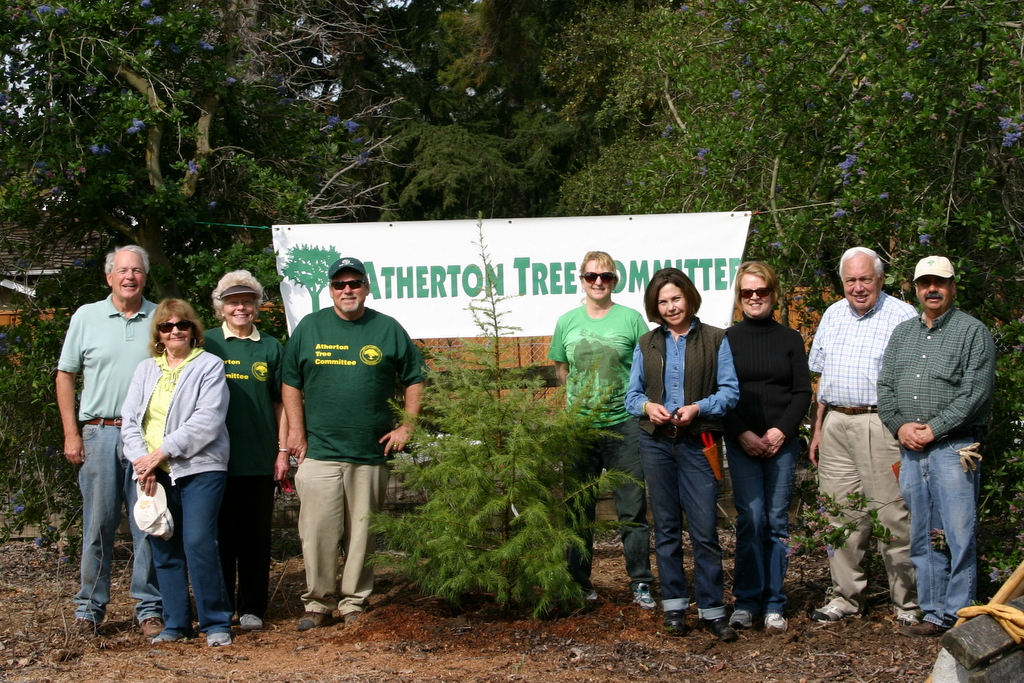 On Saturday, March 2, the committee and volunteers planted five deodora cedars in Holbrook-Palmer Park to improve screening between the park and Watkins Avenue. The trees continue a row of mature deodora cedars along the front of the park. The species is fast growing, long lived, and draught tolerant once established. The deodora cedars were recommended by the committee and approved by the Atherton Parks and Recreation Commission. For more photos see Arbor Day 2013.
The Tree Committee has celebrated Arbor Day every year since 1989. See photos of Arbor Day 2012.