Arbor Day 2014
The Tree Committee has celebrated Arbor Day in Atherton for twenty-four years. This year the committee, led bytown arborist, Kevin Kielty, along with town's Public Works Department, observed Arbor Day in Holbrook Park on Wednesday, April 23. The group planted two Magnolia lobeneri (Leonard Messel) at the front of the Pavilion. They also planted five new Frontier elms in the park's elm grove and new live and valley oaks at Middlefield and Ravenswood in front of Menlo Atherton High School. A total of fourteen new trees.
The committee met in front of the Pavilion where a proclamation was read by Bill Widmer, town councilman and former mayor.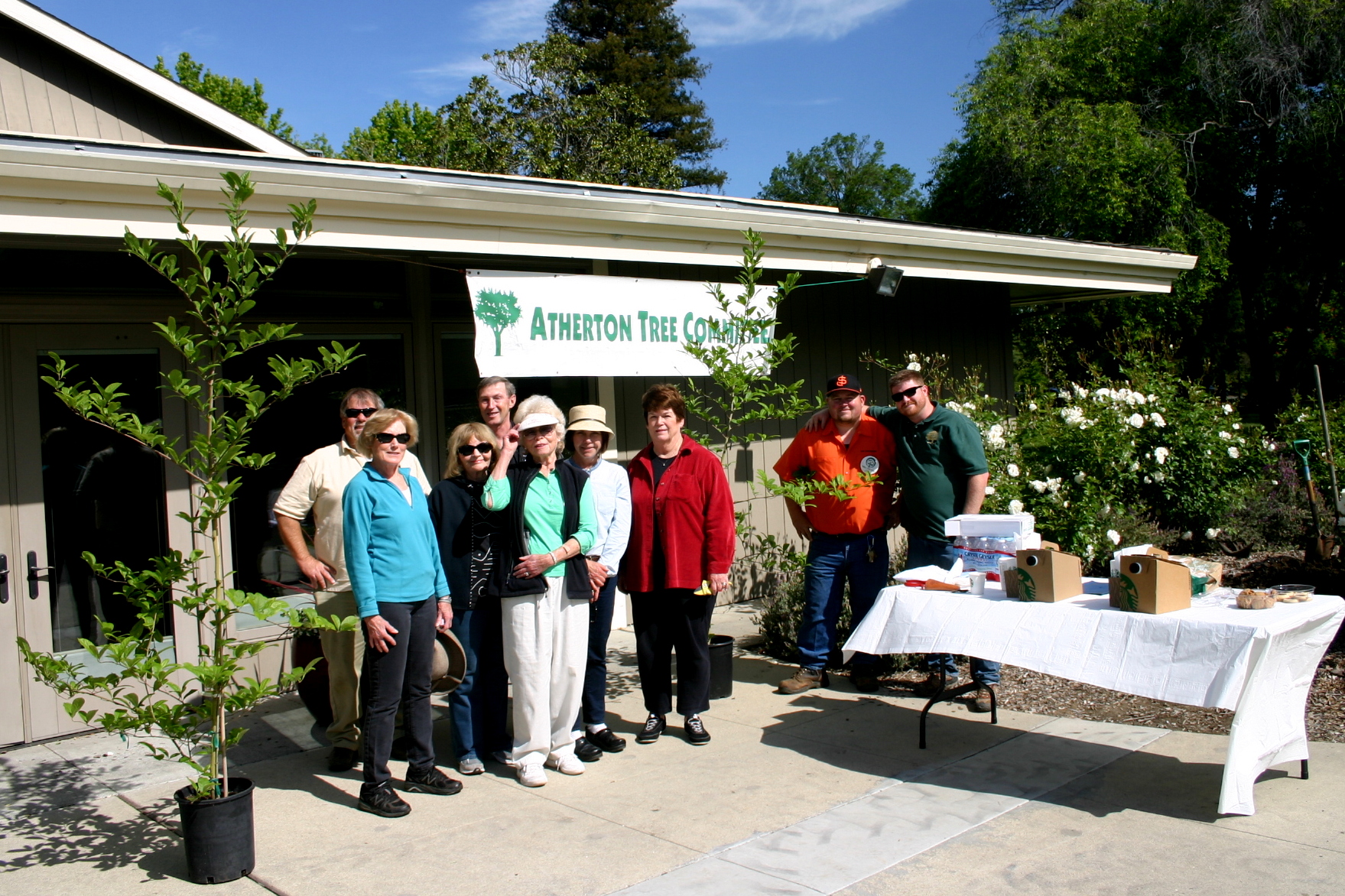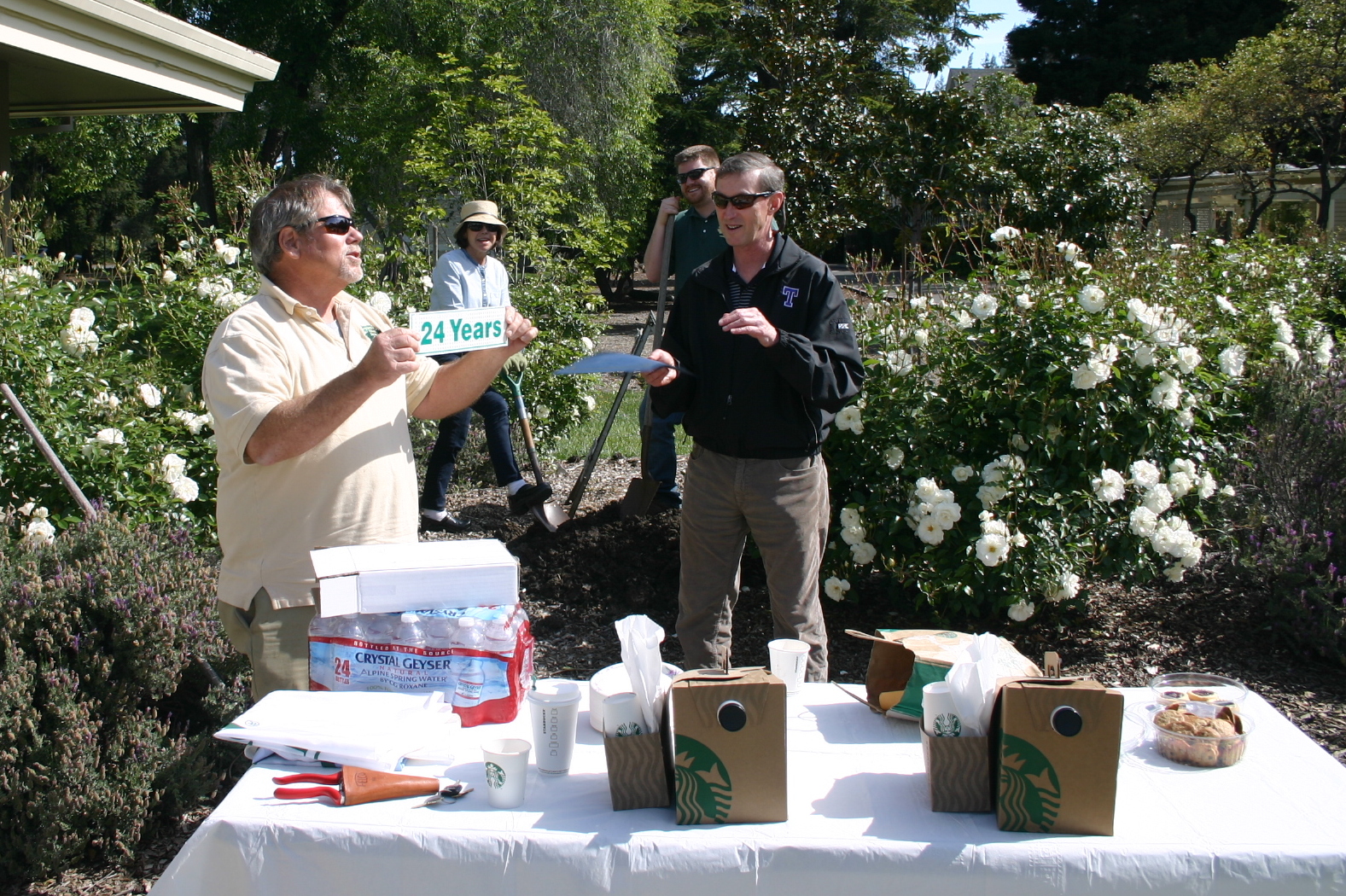 Magnolias were planted either side of the Pavilion front door.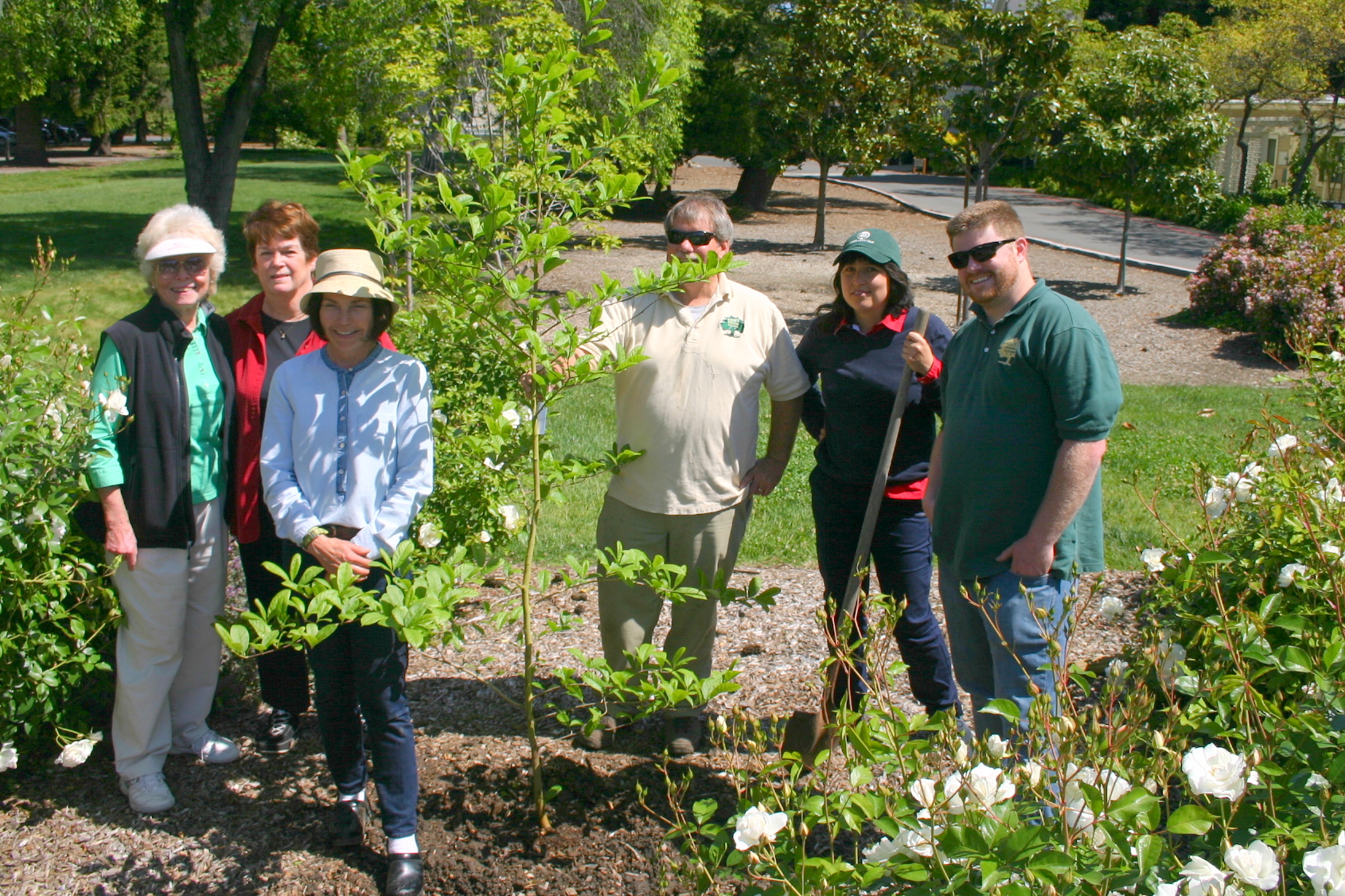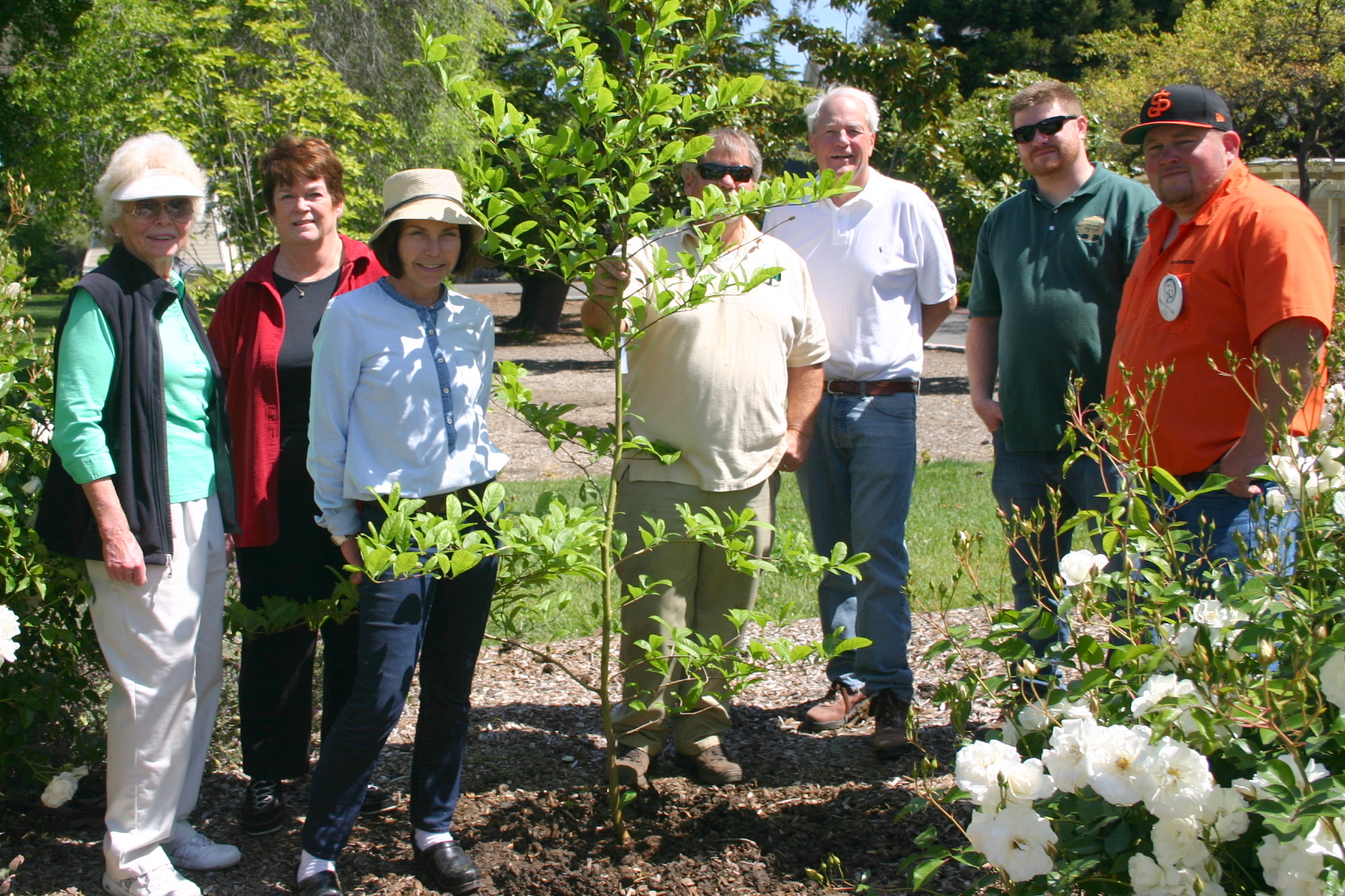 Public Works also planted five new elms in the elm grove and a mix of new oaks at Middlefield and Ravenswood.