Arbor Day 2018
On Arbor Day, April 27, 2018, the Tree Committee celebrated Arbor Day by planting twenty new trees in Holbrook Palmer Park, probably more trees than on any previous Arbor Day. The trees included oaks, crabapples, and an elm. Tree planters, probably more than ever before, included volunteers from Sacred Heart School and from First Group of Redwood City.
The day began with a tree planting demonstration by Sally Bentz-Dalton, Town Arborist and Park Manager, assisted by Public Works. At right, members of the Tree Committee with volunteers from First Group.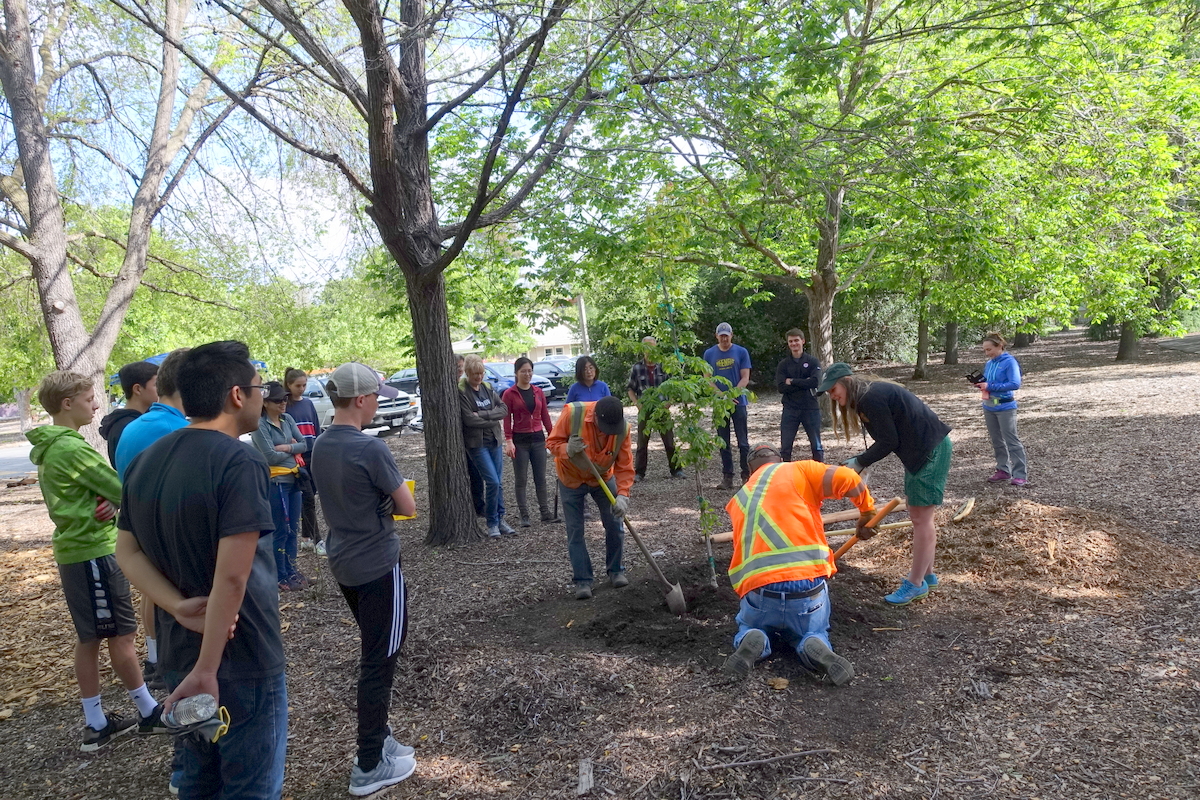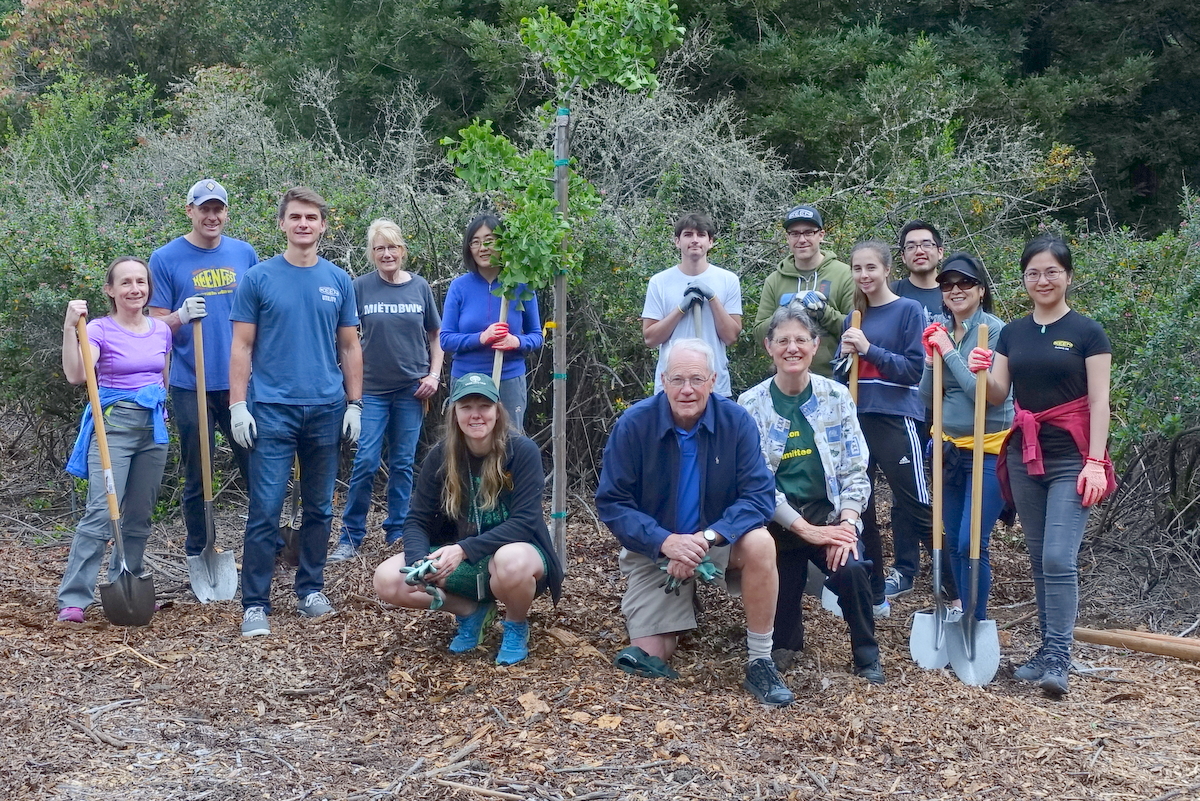 At left, the first crabapple. At right, planting near the parking lot.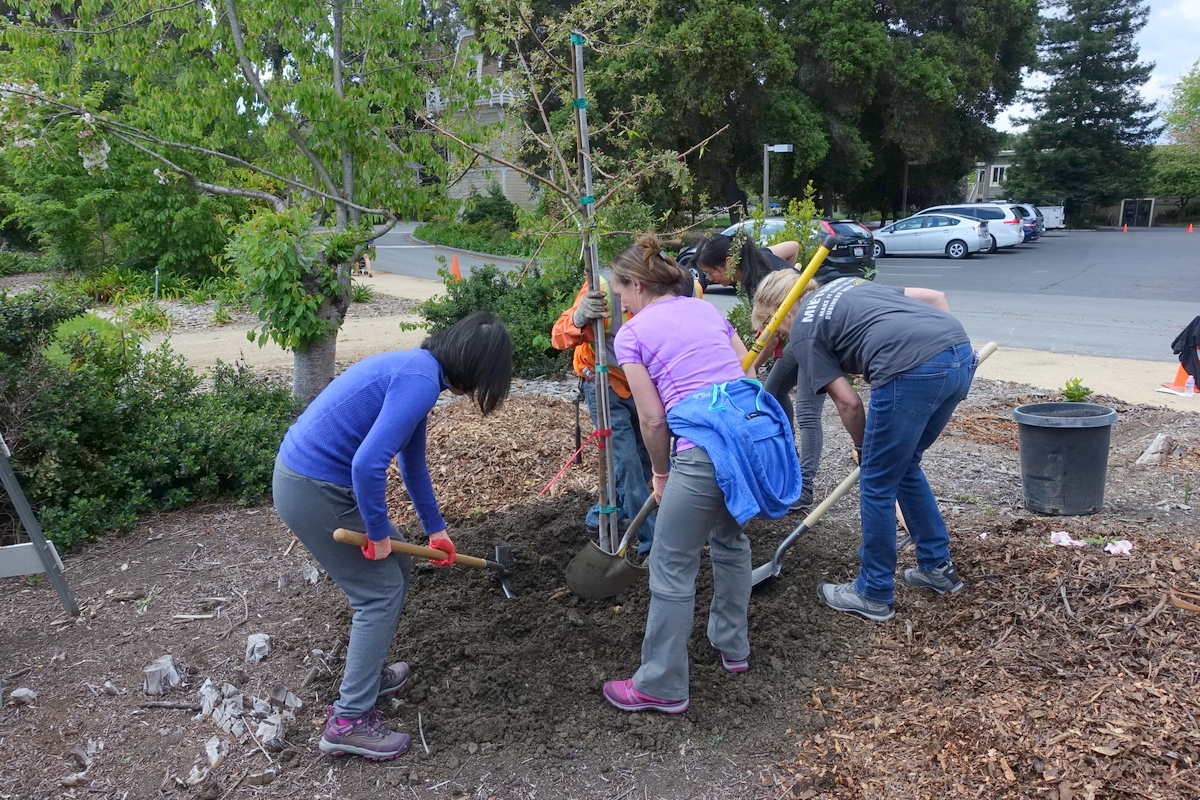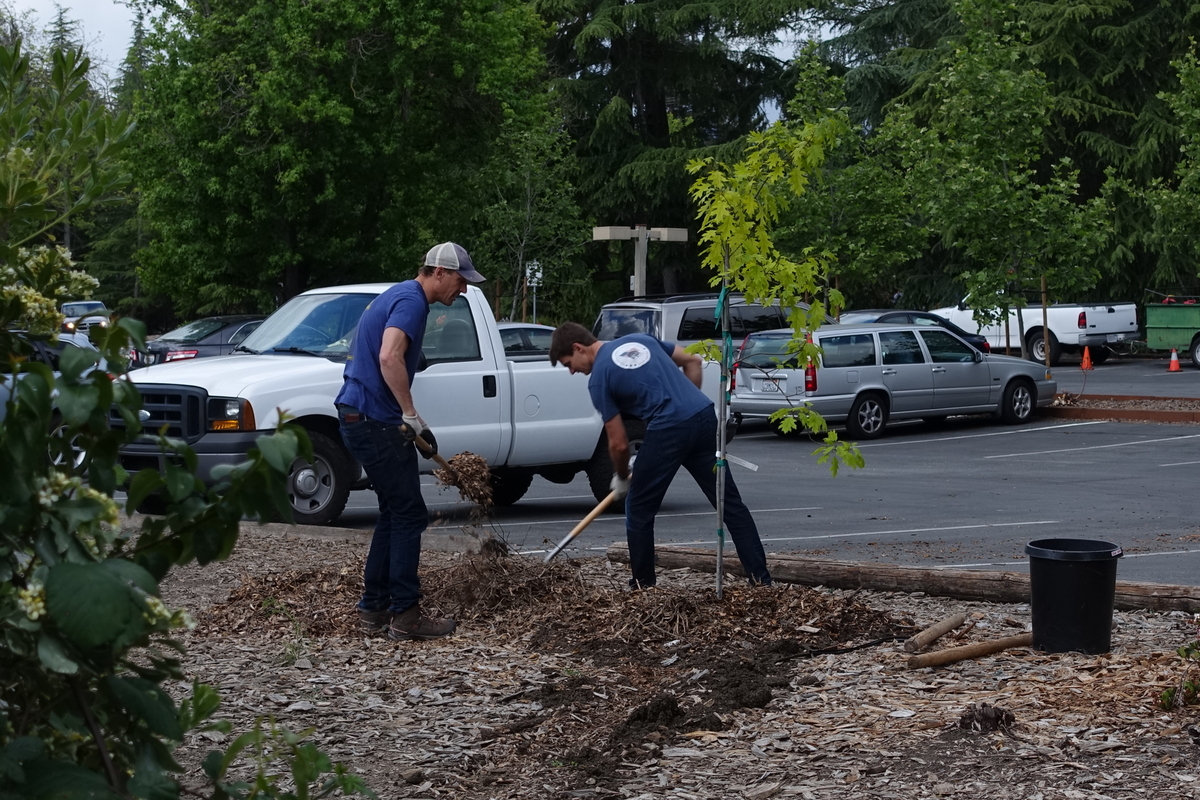 At left, the Sacred Heart volunteers at work. At right, a row of new oaks.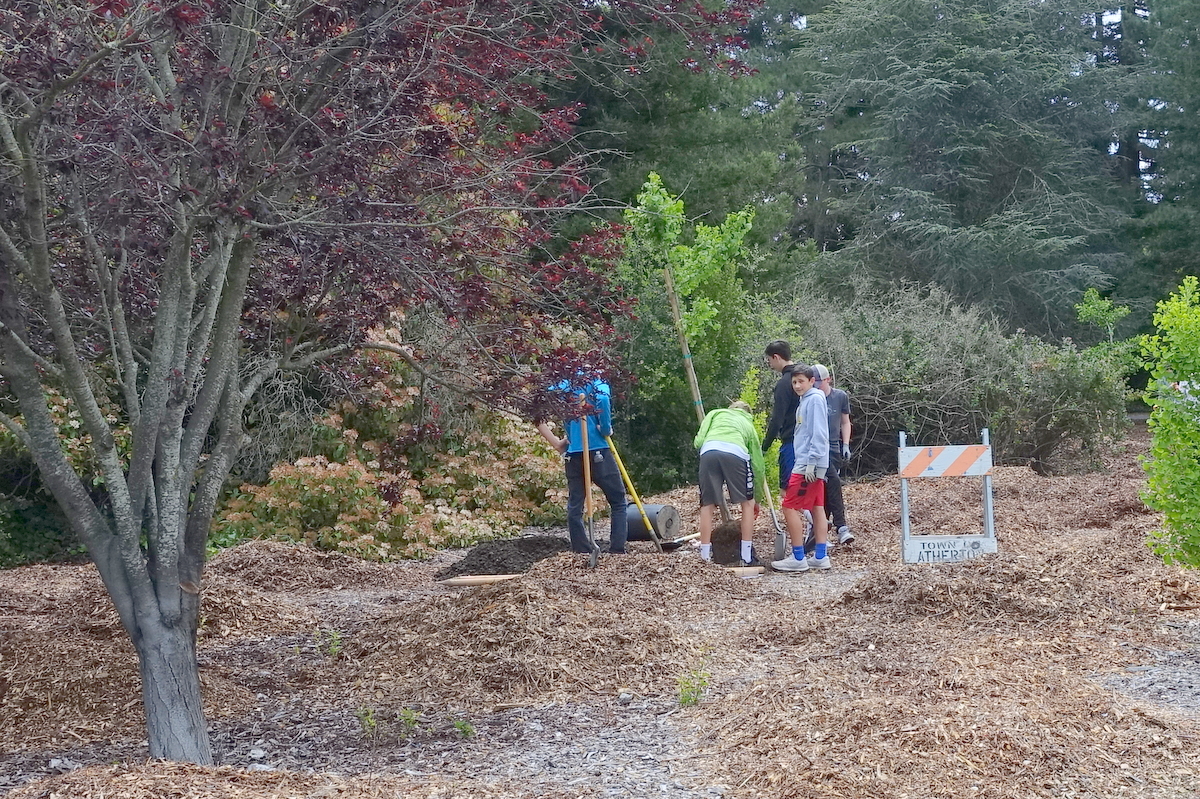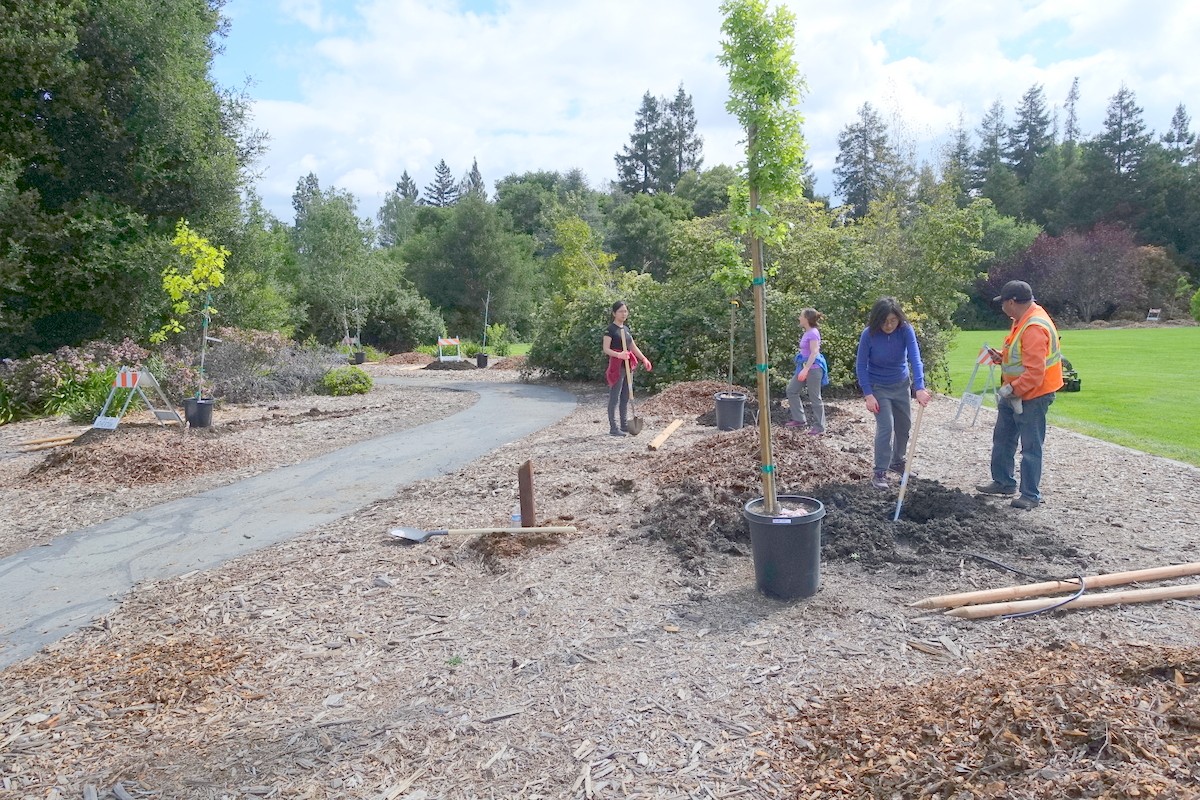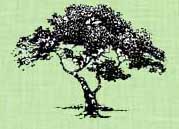 The Atherton Tree Committee is a volunteer, non-profit, community based organization dedicated to the preservation of Atherton's heritage trees. The committee participates in a variety of programs designed to educate residents about the value of trees in our environment and to encourage appreciation and protection of our urban forest resources. For more information about town ordinances, policies, inspections, and plan reviews contact the Atherton Town Arborist, Sally Bentz (650-752-0526, sbentz@ci.atherton.ca.us) or link to the Town of Atherton Web Site. For more information about the Tree Committee contact Denise Kupperman (650-704-1693, dekupperman@gmail.com).