Selby Lane School Projects
The committee participated in the May 30, 2009 school clean up day, planted two trees, and pruned trees that the committee had planted earlier. The committee received a thank you note from the principal and dozens of thank you notes with original artwork from students. The committee will present the notes at the next town council meeting.
As part of the school's Arbor Day celebration in 2008, the committee, students, and parents planted a valley oak, a donated gingko, and donated agapanthas. A large quantity of mulch was put in place. An ash that did not survive earlier planting was removed.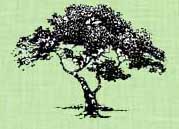 The Atherton Tree Committee is a volunteer, non-profit, community based organization dedicated to the preservation of Atherton's heritage trees. The committee participates in a variety of programs designed to educate residents about the value of trees in our environment and to encourage appreciation and protection of our urban forest resources. For more information about town ordinances, policies, inspections, and plan reviews contact the Atherton Town Arborist, Kevin Kielty (650-515-9783, kkielty@ci.atherton.ca.us) or link to the Town of Atherton Web Site. For more information about the Tree Committee contact Rachel Croft, President (650 323-4714, Pentacroft@gmail.com).