High-Speed Rail
Like the Town of Atherton itself, the Tree Committee opposes using the Caltrain corridor through the town as a route for the proposed California High-Speed Rail. The committee's letter to the High-Speed Rail Authority appears below the following photos showing the density of mature trees along the current Caltrain route.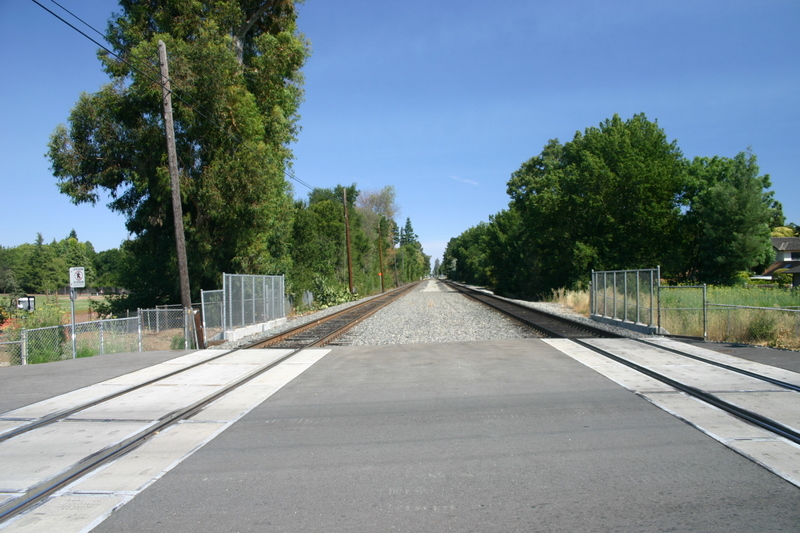 Looking south from Watkins Avenue toward Menlo Park.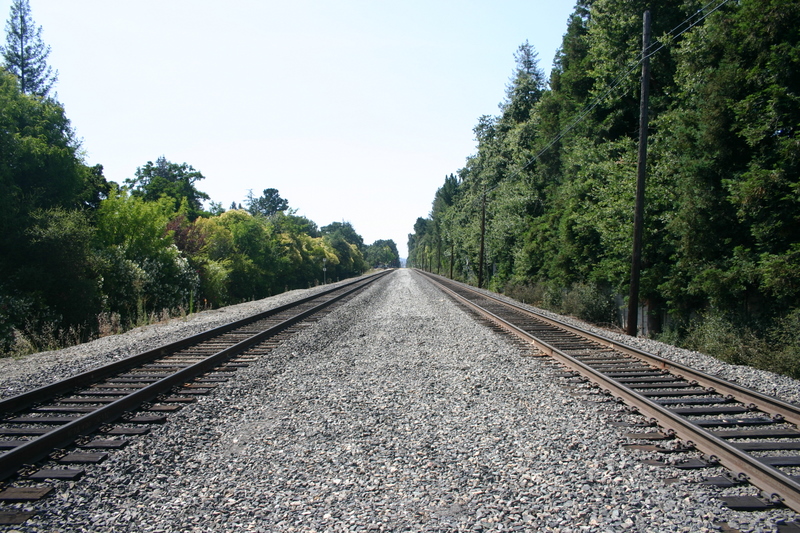 Looking north from Watkins Avenue.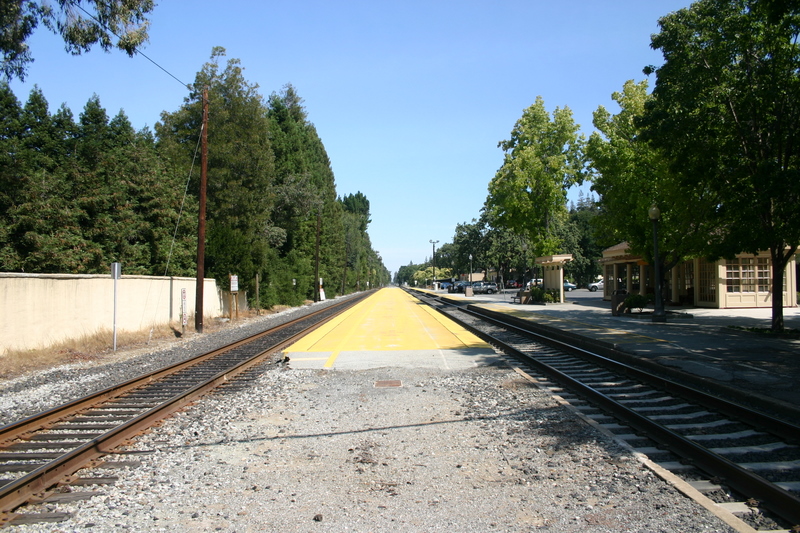 Looking south from Fairoaks.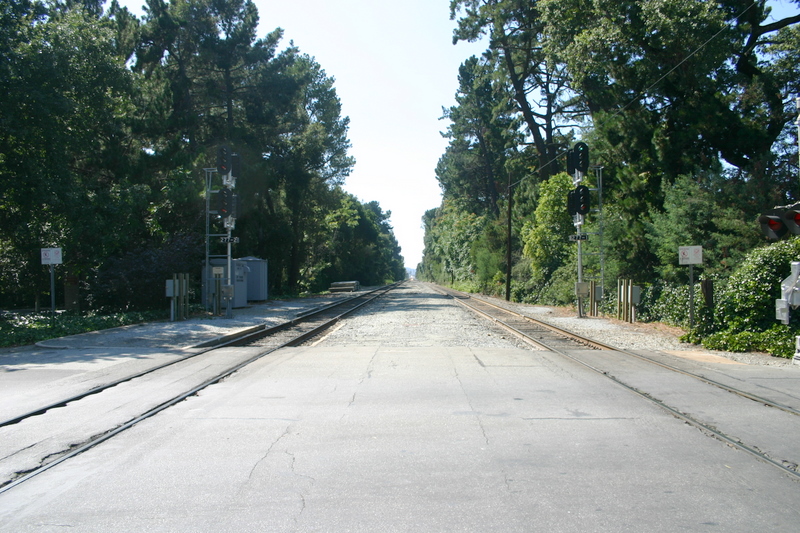 Looking north from Fairoaks toward Redwood City.
91 Ashfield Road
Atherton, CA 94027
April 3, 2009
California High-Speed Rail Authority
925 L Street, Suite 1425
Sacramento, CA 95814

Ladies and Gentlemen:
The Atherton Tree Committee, in existence for twenty years, is writing to comment on the damage the proposed High-Speed Train (HST) system would do to trees along the Caltrain route through Atherton and the consequential damage to the character of the Town of Atherton and to its enjoyment by residents. We request that the Authority choose an alternate route (Altamount Pass, the 101 corridor, or the 280 corridor) or, failing that, place the rails in a tunnel or a trench through our town.
This is the nineteenth year Atherton has been designated by the National Arbor Day Foundation as a "Tree City USA". The dense canopy of trees that distinguishes Atherton is easy to recognize when flying into San Francisco Airport. Heritage trees contribute substantially to the value of individual properties and to the community as a whole.
The Caltrain electrification EIR and arborist report determined that approximately 80 trees would need to be removed in Atherton. The excavation required to build the HST system would kill or force the removal of many more than 80 trees by cutting their roots. Widening the right of way to support two Caltrain and two HST tracks at ground level would, of course, require the removal of even more trees.
Many trees along the Caltrain corridor in Atherton are heritage trees (i.e. trees of 48 inches or more circumference 48 inches above grade). Most of these heritage trees, particularly the native oaks, are several hundred years old and their loss could not be mitigated by planting new trees. A significant number of the heritage trees are in the town's Holbrook Palmer Park or in the historic town land near the Atherton railroad station. The views of whatever trees remain would be severely diminished by the proposed elevated track and overhead electrical lines.
The Atherton Tree Committee supports the conclusions described in the town's letter to the HST Authority of March 3, 2009. We look forward to your response to our letter.
Sincerely,
Rachel Croft, President
Atherton Tree Committee